ACM Tours of Arthur Il. is a full service, Receptive Tour Guide Service Company located right in the Heart of Illinois Amish Country.
We literally open the door to the Illinois Amish Countryside for you!
If you are planning for a family visit or organizing a motor coach trip, we are ready to assist you with meals, attractions, lodging, step on guide service and travel planning assistance to make your visit easier .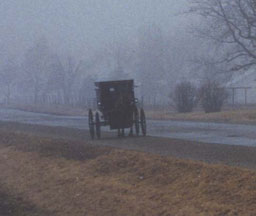 We have experienced, local step-on guides who are well versed in the history, religion and lifestyle of this most unique part of Illinois. We know the Amish area better than anyone else. We have lived here all our lives. We have been in business on Vine Street in Arthur for three generations. And we work closely with the Arthur Amish community every day in our custom furniture store… The Woodloft, also located in downtown Arthur.
We have made arrangements with a number of Amish families to open their homes up to you as our guests for meals and farm tours. This service can be arranged for groups of any size.
ACM Tours offers self-guiding audio tours,
step-on-guides, or full service trip planning assistance to individuals, family and larger groups, or motor coach tours. We will help you locate transportation if necessary. We can help plan every minute of your visit if you wish, or assist with filling in some time on your stay in the area with detailed services that will make your time here in Illinois and Amish country a more complete, enjoyable and FUN experience.
As a receptive operator, ACM Tours customizes each and every tour to suit the needs and preferences of each and every group. Our time is yours! We offer you a number of itinerary suggestions here on our website but in most cases we end up customizing each and every visit. That's what we do!
Our fees are the most competitive and reasonable in the area for the services that you require. We plan each tour individually in order to insure that each and every moment here in this most unique part of the Midwest is utilized in the best way possible.
Our goal is to work with you in every way possible.
Give us a call today at 1-888-321-9663.