Specialty Group Tour Options
in Illinois Amish Country
All of our group tour packages generally include time on an Amish farm, usually around the meal time. After every Amish home meal, the hosts offer a tour of the farm. However, if you wish to specialize your experience, and add this special experience that your group may enjoy:
Amish Buggy Shop Tours – One of our local Amish buggy makers will take your group on an indepth tour of his buggy shop. His shop makes most of the Amish buggies used in the Arthur area.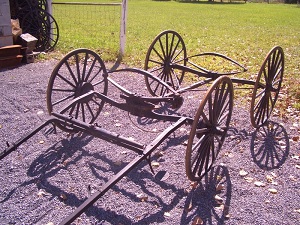 He will show you the ins and outs of creating the undercarriage, the buggy chassis and body and discuss and possibly demonstrate the old art of using fire for steel rimmed wheel making. There are always buggies in various atages of production to inspect. This very interesting and educational tour will take about an hour and is available for groups of 20 or more.
Not for small children.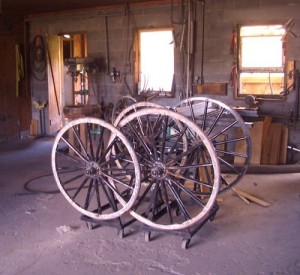 ACM Tours can incorporate this specialty tour option into your group's plans. Let us offer an itinerary for your group!
An easy to do visit!
Easy to plan a day trip if you originate anywhere within the Chicago, St Louis or Indianapolis area.
We are easy to get to! Arthur is just 9 miles west off I-57 at exit 202 (Arcola), 30 minutes South of Champaign, IL (I-72 & I-74) and just 40 minutes north of Effingham, IL and the I-70/I-57 junction
Let us help with your itinerary details.